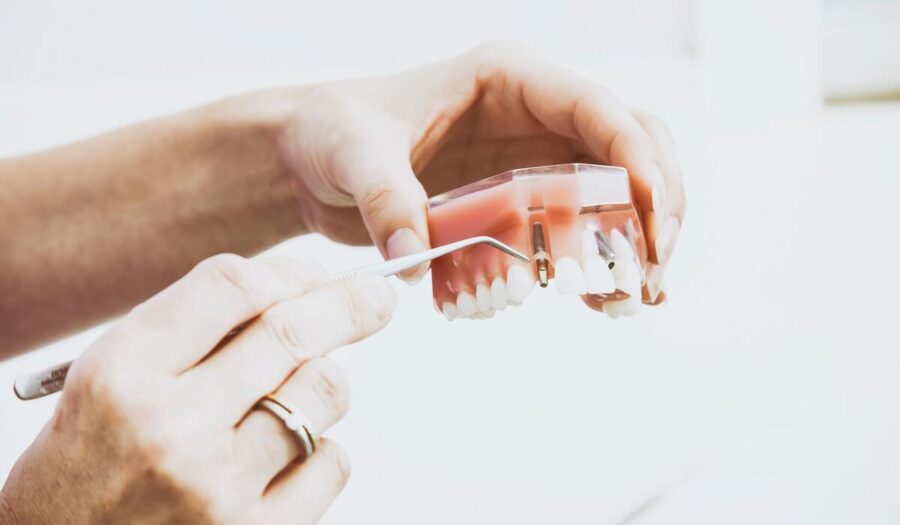 If you're considering digital dental implants in Sydney, you're probably wondering what the experience will be like. How much does it cost? What does the process involve? Well, don't worry. This comprehensive guide to digital dental implants takes a look at all the different factors of digital dental implants so that you can make an informed decision when it comes time to choose your procedure and implant dentist in Sydney. You'll find information on why choosing a digital dental implant can benefit you, how to find the right dentist to perform the procedure, and more! Keep reading…
What Is A Dental Implant?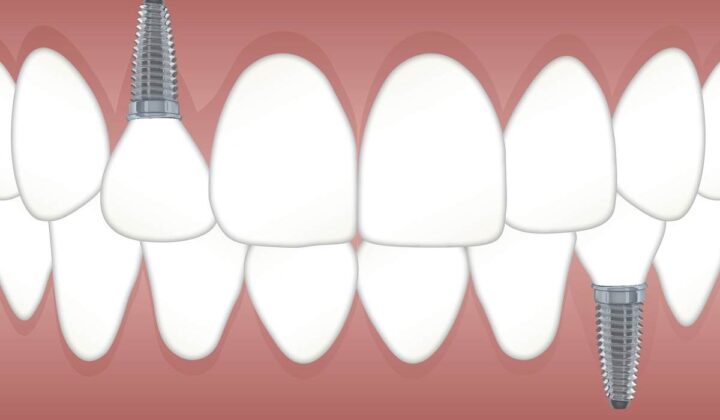 Dental implants Sydney are small titanium post that is placed into the jawbone to serve as a replacement for a natural tooth root. The implant is then used to support a dental prosthetic, such as a crown, bridge, or denture. Once the implants are inserted, it naturally fuses with the jawbone through osseointegration to form a sturdy foundation to hold the replacement teeth. Dental implants are the only tooth replacement option that replaces both the root and crown part of a missing tooth.
You'll get cheap dental implants Sydney that not only have improved quality but also increased life expectancy. When compared to traditional metal fixtures, studies show that digital dental implants last three times longer and have three times less metal wear. In addition, patients reported being much happier with their new implants than with their old metal teeth replacements!
What Are Digital Dental Implants, And How Do They Work?
Digital tooth implants Sydney is a type of dental implant that uses computer-aided design and manufacturing (CAD/CAM) technology. They are made from titanium and are placed in the jawbone to support artificial teeth. CAD/CAM allows for precise design and manufacture of customised, 3D models of the patient's jaw bone, which is uploaded into a machine where it is used to create moulds.
These moulds are then scanned with lasers or ultra-sound waves which allow them to be copied onto metal plates before being used in dental procedures. CAD/CAM also helps save time during treatment as it reduces lead times on delivery by as much as 50%.
The process takes an average of 30 minutes but can take up to two hours depending on how complicated the procedure is. The precision provided by digital dentistry allows for minimally invasive surgery and quick recovery. The finished product will be a complete replica of your original tooth, including gum tissue and enamel.
What Are The Benefits Of Digital Dental Implants Surgery?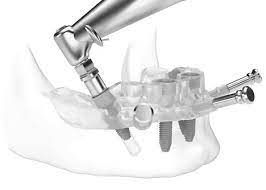 If you're considering affordable dental implants Sydney, you may be wondering what the benefits of digital guided surgery are. In short, digital guidance can help improve the accuracy of your implant placement, which can lead to fewer complications and a quicker, more seamless overall treatment.
The new technology is user-friendly for both dentists and patients alike. Plus, as with all other aspects of oral care, it's only getting better over time! For example, there are computer programs that allow the doctor to map out possible implant locations within millimetres of precision. As long as you have a good dentist who takes advantage of these advances in modern medicine, then this is something worth looking into for yourself. There's no need to live with missing teeth any longer when there might be an easy solution just around the corner.
Dental implants are an increasingly popular option for tooth replacement, and digital technology has revolutionised the implant process. With digital dental implants, the entire procedure can be completed in one visit, and the results are more natural-looking and longer-lasting than ever before.
How Long Do They Last?
Digital dental implants are a popular choice for those looking to replace one or more missing teeth. They are made of high-quality materials that are designed to last for many years, making them a great investment for your oral health.  Digital dental implants can be placed in the jawbone in order to provide stability and support for any replacement tooth. These implants will not only help to improve your overall oral health but also make it easier to chew and speak properly. Digital dental implants are a great way to replace missing teeth. They are strong and durable, and they can give you back your smile.
The cost of dental implants Sydney will depend on the number of implants you need, the type of implants you choose, and the location of your implant dentist. In some cases, your insurance may cover part or all of the cost of your digital dental implants. Please speak to your dentist regarding dental implant cost.
How Can I Tell If I Am Suitable For It?
Are you missing one or more teeth? Do you have a tooth that is severely damaged and needs to be removed? If you answered yes to either of these questions, then you may be a candidate for digital dental implants. However, it is important to speak with your dentist before starting the process because there are many factors that go into deciding if this treatment option is right for you. For example, age can play a role in whether digital dental implants are recommended as they can cause problems like gum disease if they are not taken care of properly.
We hope this guide helped you to learn about digital dental implants and their benefits. Please schedule a consultation with our dentist if you're considering digital implants, and our dentist can help you find the right treatment plan.
Tags: affordable dental implants Sydney, Cheap dental implants Sydney, cost of dental implants Sydney, Dental Implants Cost In Sydney, dental implants Sydney, digital dental implants in Sydney, Implant Dentist in Sydney, Tooth Implants Sydney