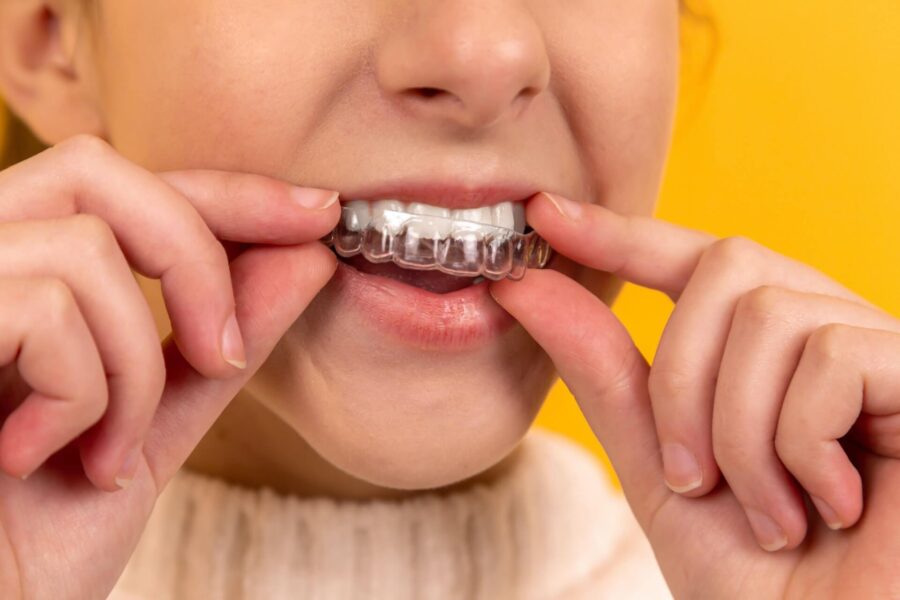 For the reason that you'd rather not be seen with metal brackets and wires all over your teeth, have you been putting off getting your smile straightened? And are you looking to straighten your teeth affordably and almost invisibly? Consider the best teeth straightening system – invisible braces in Sydney! The brackets come in metal and clear plastic. Yes, there was one option for teeth straightening Forty years ago, but now technological advances give us these new and effective teeth straightening options. Little by little, your teeth shift into the place they are supposed to be, creating that winning smile. And, aside from result, convenience and invisibility, there are many other reasons to choose invisible braces. However, more than half of the people don't become aware of it. Are you one among them? You are on the right path! We could all need some help to get that perfect smile.
Here, in this blog, we have listed the top reasons to have invisible braces to straighten your teeth, which you may be unaware of. Before that, let's take a quick look at invisible braces.
What are Invisible Braces in Sydney?
The invisible braces in Sydney are the teeth straightening device that will be custom-made for the effective result on your teeth. You do not need wires and brackets with invisible braces, but it does what braces do without the restrictions. Yes, Invisible braces are not only transparent and conveniently removable, and making them virtually invisible, but also helps your teeth move in a similar way to how braces work. In short, this form-fitting custom-made retainer will slowly change the tooth's position over time. Even while having your treatment with invisible braces, you will have confidence in your teeth and smile is.
Reasons To Choose Invisible Braces Over Metal Braces
Special Event Friendly (You can remove the trays for special events.)
Comfort (smooth plastic aligner trays won't scratch up)
Fewer Appointments (Only every 4-6 weeks)
Metal-Free
No Food Restrictions
Easy Dental Care (brush and floss your teeth as normal)
Removable
Nearly invisible
Final Recap
Who doesn't want a great smile? Consider having cheap invisible braces Sydney at the right dental clinic for the perfect alternative to traditional orthodontic treatment! The invisible braces are a series of nearly invisible aligners that move your teeth little by little into the perfect smile. If you wish you could straighten teeth without traditional metal braces and a candidate for invisible braces, book an appointment with a leading dental clinic like No Gap Dentists. Now, it's time to decide which type of braces you want to straighten your teeth and know the invisible braces cost in Sydney.
Tags: Invisible Braces