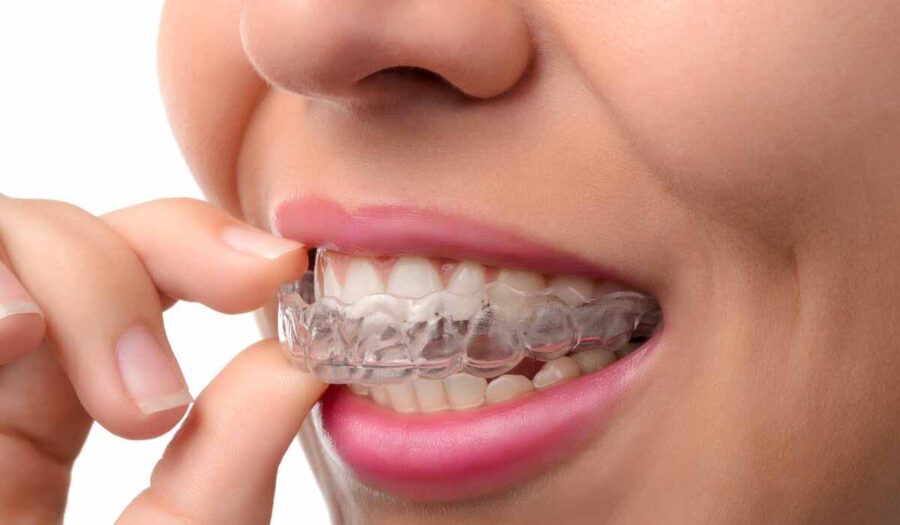 Braces are hardly considered to be an attractive treatment method to straighten teeth, but with Invisible Braces from Visible Dental, you can smile confidently and beautifully without having to worry about the classic metal braces everyone else has to wear! In fact, with our high-quality invisible braces, your teeth will look so natural that no one will even notice you're wearing them. Here are a good reasons why you should consider invisible braces Sydney:-
No One Will Notice
One of our biggest fears about braces is that people will notice them. While it's true that some people can spot them, most cannot. In fact, studies show that only one out of five people can tell whether or not you have invisible braces on simply by looking at your smile, but there's no reason to take chances! We recommend getting cheap invisible braces Sydney because they are almost always more comfortable than regular braces and they give you results that won't be picked up on so easily by others.
Blend in With Other Teeth
Having traditional braces can make it a little harder to smile confidently because they're so noticeable. But not having them at all is no better. No one has perfect teeth, and most people don't want to spend thousands of dollars on veneers or other cosmetic procedures to make their teeth look perfect. That's where invisible braces come in.
Hide Them behind a Smile
It's very common for people to think that wearing braces is a major bummer. In truth, braces can be easily concealed behind a smile, making them virtually invisible to others. If you're worried about what other people will think about your new smile enhancers, then you should definitely consider getting invisible braces!
Last Longer Than Metal Ones
One thing that many patients worry about is how long invisible braces will last, since you can't tell when they're working. With metal braces, you can hear clicking sounds throughout your day as your teeth shift position; however, with invisible braces Sydney , there's no sound.
Easy To Clean
Since there's no metal or wires, you won't have to worry about gum and plaque build-up like you would with traditional braces. They can also be cleaned easily with toothpaste and a soft brush.
Fits Your Bite Perfectly
The fit of your braces is one of its most important aspects of whether you need invisible braces or not. Since you want to make sure your treatment goes off without a hitch, it's important to choose an orthodontist who specialises in invisible braces and offers top-notch patient care.
For more queries on invisible braces cost Sydney, please get in touch with our team. Our dentist can suggest you the right treatment plan to fix your bite problems.
Tags: cheap invisible braces Sydney, invisible braces cost Sydney, invisible braces Sydney