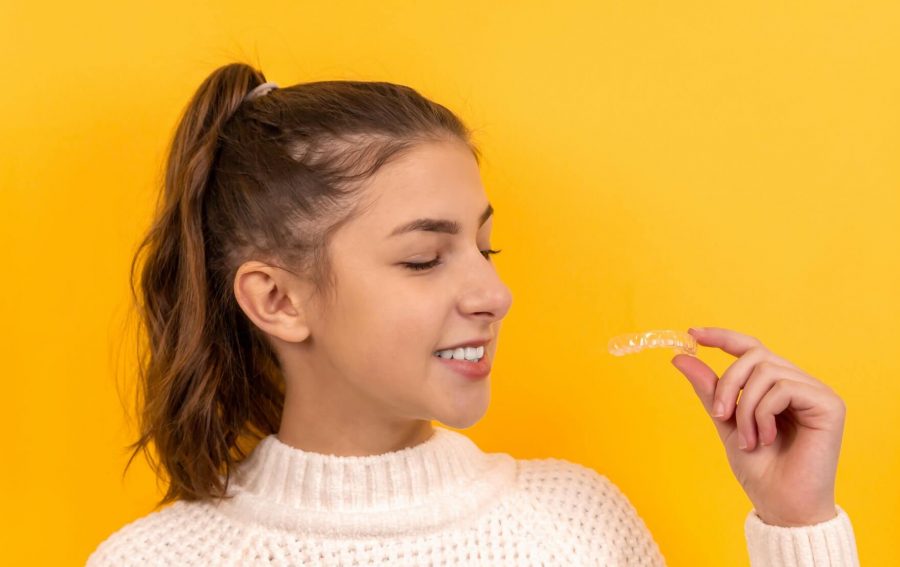 "New Year, new you"! If your crooked and misaligned teeth have been bothering you since last year, then it's time to change things today. Finally, Invisalign came up with the perfect solution for teens, after a series of advancements. The new innovation of invisible braces in Sydney specifically designed for teenagers. Did you know every single invisible brace set is individually manufactured with modern 3D printing technology in purpose-built factories? Most people are aware of this clear brace technology that has made Invisalign a popular cosmetic treatment for straightening teeth. All while giving you a perfect smile, this invisible braces set has many benefits for the wearer, such as flexibility, and, comfort. Along, it allows you to work, eat, and participate in social situations, worry-free! Another big reason is, an invisible brace is free from brackets and wires. And when it comes to the invisible braces cost in Sydney, you can get it at $1650! Everybody wants a great smile, but a lot of us need help getting there. Here, we have listed the features that come with invisible braces. Continues reading to learn more about the features of invisible braces.
Special Features in Invisalign Braces
Take control of your oral health and learn about the wonder of invisible braces in Sydney.
The invisible braces quickly gone from strength to strength and have become popular within the world of orthodontics. The reason behind this is its features.
They are,
Invisible braces will straighten your teeth without compromising your enjoyment of food.
You can remove your aligners when you brush your teeth, and so, you can maintain better dental hygiene
Your Invisalign feels smooth on your cheeks and tongue, and so, it will be, comfortable, and safe to wear during sports or gym class.
Invisalign brace made by plastic is almost invisible but still does the job.
Things To Know About Invisible Braces
Not all Invisalign dentists offer the same results
The aligners are virtually invisible
Accidental weight loss may be a bonus
Do not clean your aligners with toothpaste
Stain-causing beverages are a no-no
Invisalign is not for everyone.
The treatment is not painful (for most)
Set realistic expectations
You will need to clean your teeth after every meal
The aligners need to stay on your teeth to work
Bonus Benefits Of Invisalign Braces
Beautifully Straight Teeth
Better Dental Health
Eat Whatever You Want
Safe and Removable
Saves Time
Improved Cleanliness
Comfort
Invisible Appearance
Final Words
It's a time of new beginnings and reinventing the things you want to change about yourself, including your smile. Yes, invisible braces! More and more people are having success with clear orthodontic devices called invisible braces. Historically, braces have always been great at straightening teeth, but, it comes with the train tracks, which is not completely what we deserve. And, invisible braces today, will meet your needs without spoil the look and comfort. So, are you looking to have cheap invisible braces in Sydney? Consider hiring the right dental clinic that offers quality service at affordable prices.