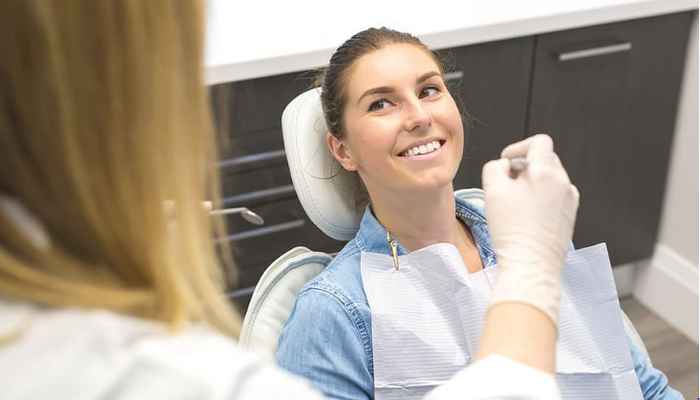 If you're looking to replace missing teeth and don't want to pay a fortune, then dental implants Sydney are the way to go. However, finding cheap dental implants can be a daunting task. It's important to know what to look for and where to look to get the best price. That's why we've created this ultimate guide to finding cheap dental implants. In this blog, we've shared some tips and tricks on how to find the best deals, so you can replace your teeth without breaking the bank. Keep reading to learn more.
Check with Your Insurance Company
One of the first steps to take when looking for cheap dental implants in Sydney is to check with your insurance provider. Depending on your plan, they may cover some or all of the cost of the implants, making them much more affordable. It's important to note that while some policies will cover the cost of the actual implant, others may only cover part of the procedure such as the tooth extraction. Be sure to look into the specifics of your policy and determine what is covered and what isn't.
Additionally, if you have a dental savings plan, this can be an excellent way to save money on dental implants. These plans often have discounts and other benefits associated with them that can help make the cost of implants much more manageable. Be sure to ask your provider about any special deals they may have available to help you save even more money on your dental implants.
Compare Prices
It can be difficult to know the exact dental implants cost Sydney as it varies from one patient to another. So, it's important to do your research and shop around.
One way to compare prices is by talking to multiple dentists and getting estimates for the same procedure. Make sure to get detailed information about the procedure and materials, as well as the cost breakdown. You can also use this information to compare pricing between different practices.
Another way to compare prices is to research online. There are many websites dedicated to dental procedures and you can use them to get an idea of the average cost in your area. Additionally, you can read reviews from other patients who have had the same procedure and get an idea of what kind of pricing they received.
By comparing prices between multiple dentists and researching online, you can find the best possible deal for cheap dental implants.
Ask Around
It's a good idea to find cheap dental implants in Sydney. Ask friends, family, and colleagues who have had the procedure done and if they know of any reputable dentists or clinics offering the service at a discount. Make sure to ask about the quality of their experience, too. If you're comfortable, you can also reach out to online communities such as Facebook groups, Reddit forums, or dental forums to ask if anyone has information or tips on finding cheaper dental implants. You never know who might have helpful insight or advice.
With these tips, you should be able to make an informed decision about finding cheap dental implants. It's also important to remember that although cost is an important factor in your decision-making process, quality of care should also be a top priority. You don't want to end up with a less-than-satisfactory dental implant simply because you were trying to save a few bucks.
Tags: cheap dental implants in Sydney, dental implants cost Sydney, dental implants Sydney