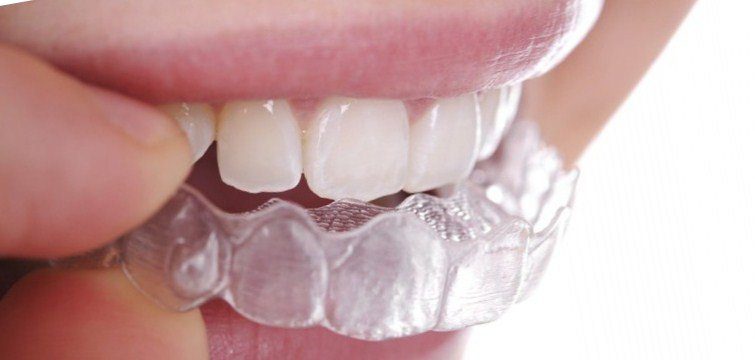 Everyone longs to have a straight and beautiful smile. But, not everyone has the privilege of enjoying a great smile, most of them have crooked or misaligned teeth, making you embarrassed to smile. Misaligned teeth, not only affects your self-esteem, but also affects your oral health. Earlier, the traditional metal braces were the only way to straighten teeth, which was clearly visible. So many adults hesitated to get the orthodontic treatment. Thankfully, now the invisible braces Sydney are available to straighten your teeth. They also offer remarkable results. The invisible braces Sydney could prove to be the right alternative to straightening your teeth and give you the smile that you always wanted.
Here are a few of the many advantages of Invisible braces –
Invisible
The traditional braces could be highly effective at bringing beautiful smiles, but they are clearly visible. Professionals, who are working on important careers, would have to feel awkward when they are with the traditional braces. Whereas, when you wear on the invisible braces, people won't even know that you are wearing them. This is one of the reasons why most patients choose to put on invisible braces.
Can be removed
The traditional braces are glued to your teeth directly, and they cannot be removed until the treatment is over. Most patients consider this as a disadvantage, as it cannot be removed to eat food, when brushing or sleeping. This requires a careful flossing and slow eating. Invisible braces on the other hand are removable. Even if you wish to eat something hard, you can remove the braces and put them back after you are done eating. But, make sure to brush your teeth before putting the aligners back into your mouth. Since there are no eating restrictions with invisible braces, most patients prefer these invisible braces.
Hygienic
The biggest concerns over the traditional metal braces is, the debris getting caught between the braces. This will require repeated brushing of teeth, and a lot of care. Moreover, in the traditional braces, any food that gets caught around the braces, begin to rot and create pungent smell, resulting in bad breath and bad taste in mouth. But with invisible braces, you can be rest assured that you can clean your mouth easily without spending more time on cleaning your teeth.
Avoids Chipping or Cracking
In case, if you have misaligned teeth, you are at high risk of acquiring a chipped or cracked tooth. This is true in the case of people who grind their teeth at night. When you undergo affordable cost of invisible braces Sydney, you are actually protecting your teeth from the damaging effects of clenching and chewing.
Are you looking to avail affordable invisible braces cost Sydney? Then get in touch with the expert dentists, who will offer you with the effective solutions to achieve a straight smile!
Tags: Invisible Braces