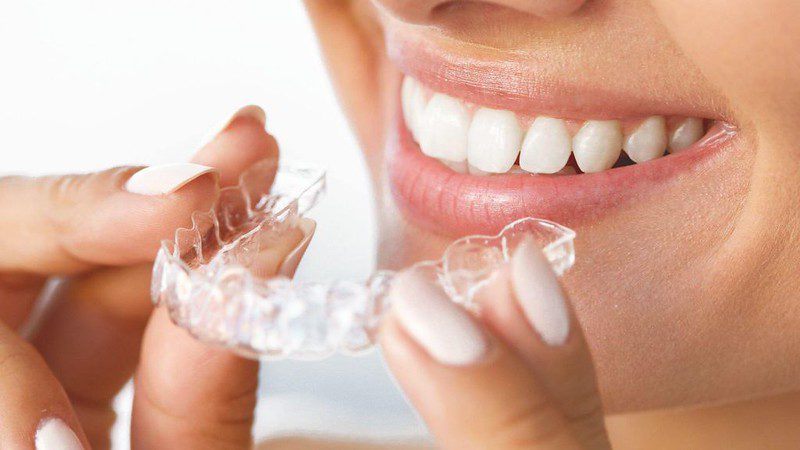 Image By Flickr
Are you interested in invisible braces for your son or daughter? Are you asking yourself if it is for you? Chances are you might already have had a consultation with your dentist and are told that invisible braces can straighten your teeth, and that's all that matters, right? No, invisible braces can do a lot more when done by a skilled dentist. Invisible braces not only can correct your bite but also improve your jaw function.
We understand the difficulty for people to identify issues with their alignments. So we have put a list of main factors together to indicate if you require invisible braces. It includes both psychological and oral problems. On noticing any of these signs, we advise you to visit your dentist and get invisible braces.
Issues of tooth alignment:
The main reason why many people get invisible braces is for straightening the teeth. Problems such as turned teeth, crowded teeth, teeth with gaps, and crooked teeth are some of the common reasons why you will need invisible braces. These problems might lead to insecurities, which hampers growth in self-esteem.
Issues with byte:
Yet another reason for people getting invisible braces is that they experience bite problems. Neglecting problems like open bite, overbite, crossbite, and underbite can result in many oral issues.
Invisible braces offer many benefits beyond just straightening your smile.
If you choose to get invisible braces, you don't have to worry about making changes to your diet or oral care routine. The Invisible braces can be removed for brushing, flossing, or eating. The aligners can also be taken out if you don't want them to interfere with any important activities.
The treatment time is much quicker. In most cases, the invisible braces treatment can be completed efficiently in about 9 to 15 months.
Also, only very few dental visits are required, which means the time taken is very less in your busy schedule.
Talking about invisible braces cost Sydney you don't have to worry as it is very much affordable. Get your affordable cost of invisible braces Sydney now for a straight, beautiful smile.
Here are some tips for maintaining your invisible braces:
For cleaning your braces, the best way is to brush and rinse them in cold water. You must brush your teeth also after each meal before you insert your aligners back into your mouth to maintain good oral hygiene.
You must wear Invisible braces all the time when you are in the treatment period. You can remove them only when you are drinking, eating, brushing, or flossing your teeth. It is recommended to be worn for at least 22 hours a day.
You should change your aligners frequently. Usually, you will get your invisible braces replaced every ten days, but depending on your treatment plan, it may vary.
Carry your invisible braces case with you wherever you go. You would need them if you had to remove the braces and keep aside while eating or cleaning.
Tags: Invisible Braces