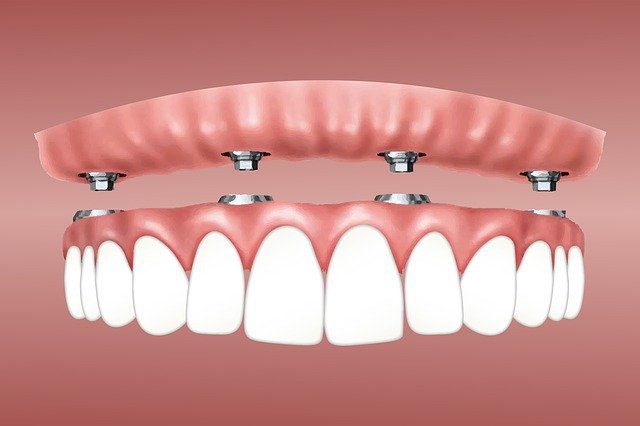 When it comes to tooth replacement options, there are various options like – dentures, crowns, bridges and dental implants. Out of those choices, dental implants Sydney are considered to be the most durable and long-lasting type of tooth replacement. Dental implants are titanium posts fixed into the jaw to work as replacement to the tooth roots.
Dental implants Sydney offer a huge number of benefits over all other forms of tooth replacement, they are –
Improves your Appearance
The major advantage of having dental implants is, they help preserve the bone and prevents declining of the facial structure. Ultimately it improves the appearance. After your natural tooth falls out, there is nothing left on the jawbone to promote bone growth. Since the human body can detect that jawbone is no longer available to support the teeth, it begins to thaw out. Due to which the lips fold in, the lower face part gets smaller, and wrinkles start to develop around the mouth. But when you opt for affordable dental implants Sydney, you can eliminate the collapse of facial structure and look younger.
Instant Results
Dental implant offers a long-lasting solution for your smile with just a simple procedure. When you undergo the affordable dental implants cost Sydney, you will go through good improvement in teeth stability, ability to chew and overall comfort.
Restores your Self-Esteem and Self-Confidence
Dental Implants will make you feel good about yourself, as you can eat and smile properly without any worry. This is because, dental implants look and feel like the natural teeth!
Helps uphold a Healthy Jawbone Tissue
When you miss a tooth and do not replace it, your jawbone is actually shrinking. Since dental implants are directly fixed to the jawbone, they function like your natural tooth and avoid bone deterioration.
Dental Implants Don't Fall off
If you are looking out for a tooth restoration process, you might be confused if to opt for dental implants or dentures due to the cost factors. But keep in mind, the dentures are removable and might fall off when talking. However with dental implants, you can be assured that, it won't slip or fall off. You can also feel free to have all your favourite foods and treats without worrying about the implants falling out.
Repairs the Bite Force
Since dental implants are fixed into your jaw it replaces the natural tooth, allowing you to bite with the same amount of force like the natural teeth. The other tooth replacement options do not help with the bite force because they aren't attached firm in a place.
If you are looking out for a tooth replacement option, you should consider getting dental implants for a durable solution!
Tags: dental implants cost